Welcome!
Welcome to the Creeper Jeepers Gang website. The Creeper Jeepers Gang is a family oriented four-wheel-drive club with members in Durango, Pagosa Springs and Farmington. We do all types of trails, ranging from easy trails passable with any stock 4x4 to extreme rock crawling. Creeper Jeepers is open to all makes and models of vehicles from bone stock to highly modified trail rigs. There's something on our calendar for just about everyone! To get a little more information about us, like membership and vehicle requirements, go take a look at the About Us section. We also have our own eMail contact if you would like to learn about the club or upcoming trips in real-time.
The Creeper Jeepers Facebook page can be found HERE.
Information on joining the club can be found HERE
Board Meetings are now back to the original 3rd Wednesday of the month, 6:00 P.M. at South Serious Texas for all upcoming meetings. All members are welcome to attend.
---
Members elect new Officers...
Your 2016 club Officer line-up is:
President = Kevin Fox
Vice President = Billy Schultheis
Secretary = Tina Spencer
Treasurer = Theresa Hill
Board Member at Large = Kevin Heckman
Board Member at Large = Scott Click
Safety Officer = Chad Beall
Land Use Officer = Adrian Watson

---
---
Click on an event for more information
The Creeper Jeepers have a strict no alcohol on the trail policy, we ask that alcohol not be brought or consumed on the trail, and illicit drugs are not permitted at any Creeper event, trail run or campout at any time.
Check our some of our past trip reports at the top of the left sidebar. The most recent trips will be just below our calendar.
---
---
Elephant Hill post Safari run, 2015
---
---
---

---

---
Creepers Toy/Shelter run '12
Club vice president Chis Stacey presenting the donation check for Project Merry Christmas. Lots of toys were also collected for the kids.
The Gang at Annie's Orphans, we also stopped with donations at the LaPlata Humane Society but someone forgot to get a picture.
---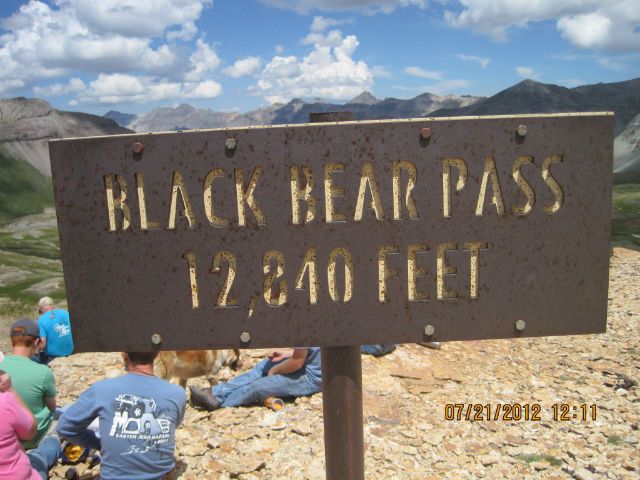 Black Bear Workday and fun run 2012

---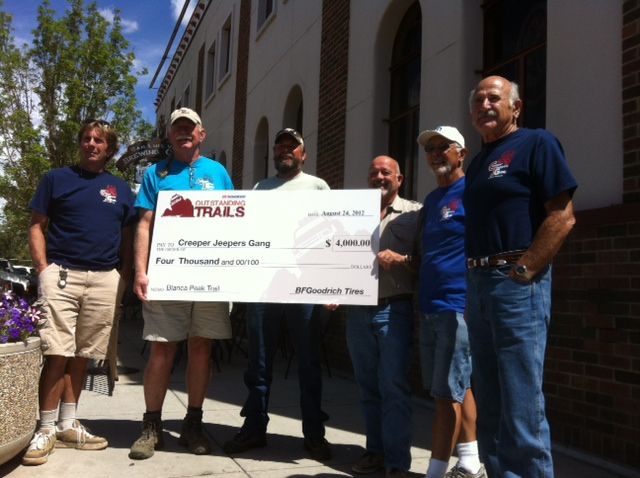 ---
---
New club clothing...
Go to the Creeper Wear page now to order!
---
Contact Us...
Creeper Jeepers Gang
P.O. Box 4583
Durango, CO 81302

Email us for more info